Orlando Offsite Shredding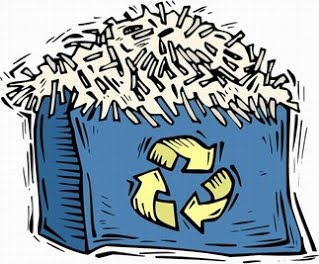 Off site, shredding picks up the paper at your office and delivers to a secure location in Orlando for shredding. This process is compliant with every current federal and Florida privacy law including HIPAA. This option is popular because it is usually cheaper to shred at a facility than at your location. The efficiency and affordability of the largest shredder available are passed on to you.
Trained security drivers take your files in a locked truck, protecting it until it arrives at a secure shredding plant. Upon the delivery of the materials for destruction, the boxes are inventoried. Once the weight of the paper has been recorded, they are lined up to begin the shredding work. The material is fed directly into the giant shredder, processing over 20,000 pounds an hour. A Certificate of Destruction is created with the certified weight that assures the documents were destroyed.
Once papers are destroyed, they are compacted and sent directly to a paper mill where the material is turned into pulp to make new paper.
How Orlando Off-Site Shredding Works
Papers that need to be shredded are collected. Do not worry about staples or paper clips, the machine shreds right through them.
The paper is picked up and set in locked containers.
The bins are safely transported to the shredding facility.
The paper is destroyed, compacted, and pulped down into the new paper.
A Certificate of Destruction is provided.
Get Free, No Obligation Quotes on Offsite Shredding in Orlando Today
To learn more about the off-site shredding services offered at Orlando Document Shredding, give us a call at (407) 792-6268, or fill out the form to the left for a free quote today!